Restricted Items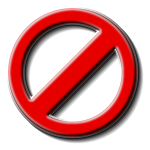 Here are some items which ali impex international is unable to carry internationally for legal or health and safety reasons. This guide gives you detailed information about the things you cannot post with us, as well as highlighting the areas where there may be exceptions.
Failure to comply with these regulations could result in prosecution. You are responsible for checking whether or not an item is prohibited.
Personal customers posting items overseas should note that other postal administrations may have different prohibitions. We cannot accept responsibility for loss or damage to items if the articles inside are prohibited in the country you're posting them to.
The table below covers all our International mail services.
If you are not sure about the item you wish to post, please call Contact Us
| | |
| --- | --- |
| Prohibited item* | Detailed information |
| Flammable Liquids | Lighter fluid, spray paints, cooking fuel, all other types of flammable liquid fuel, lacquers, solvents, air fresheners, oven cleaners, deodorants, body sprays, hair sprays, shaving and hair removal creams, decoration items containing Liquid and items containing gel. |
| Any Medicines | Mediciens, Clinical and medical waste, For example contaminated dressings, bandages and needles. |
| Currency | Including any false instrument, or copy of a false instrument, Money notes or coins, , bank notes and postage stamps. |
| Items filled with gas |  Any item containing any type of Gas (flameable or non-flammable), Any item containing any type of Pressure Gas, Gas torches, |
| Batteries | Batteries that are classed as dangerous goods by the latest edition of the International Civil Aviation Organization's (ICAO) Technical Instructions are prohibited. This includes lithium ion/polymer/metal/alloy batteries sent in isolation or with equipment.Lead acid batteries (e.g. car batteries) and sealed lead acid batteries are also prohibited.Lithium ion/polymer/metal/alloy batteries when sent contained in equipment such as a mobile phone or digital camera are allowed. |
| Biological Substances | Human or animal material including, but not limited to, excreta, secreta, blood and its components, tissue and tissue fluids. |
| Controlled drugs and narcotics | Including cannabis, cocaine, heroin, LSD, opium and amyl nitrate. |